Intelligent Automated Tracking
Vista Radar Systems increase persistent surveillance capabilities and enhance total situational awareness. Vista's advanced radar systems are designed and optimized to track targets in difficult radar clutter conditions. These systems accurately and reliably detect and track land, maritime, and air targets of interest for defense, security, intelligence, and safety applications.
Smart Sensor Radar System (SSRS)
Vista Smart Sensor Radar Systems (SSRS) employs automated, intelligent tracking at its core. Using advanced algorithms, the SSRS provides early detection of defined targets and their movement over land and water at long ranges. In addition to offering unprecedented range detection and tracking performance, these advanced systems provide extremely low false alarms. By detecting and tracking targets intelligently, the Vista SSRS efficiently provides situational awareness for critical missions.
SSRS can be controlled remotely and operate from a diverse set of platforms such as towers, vehicles, ships, UAVs and aerostats. These systems easily integrate with other sensors to offer target classification and identification including boats, vehicles, UAVs, aerostats, and aircraft.
Smart Sensor Radar Processor (SSRP)
The Vista Smart Sensor Radar Processor (SSRP) is a component of the SSRS that can also be integrated into existing radars. The SSRP can transform an underperforming radar into a solution with intelligent tracking capabilities.
Integration & Field Support
Vista offers a complete solution, including integration and field support. Offering highly trained teams to conduct safe and efficient operations on-site, Vista ensures mission success through a variety of support services:
Installation & Integration
Operational & Maintenance Training
Field Service Representatives
Testing & Troubleshooting
Maintenance & Logistics
Site Surveys & Design
Data Collection & Analysis
vStorm Common Operating System
vStorm delivers the ability to acquire, process, and disseminate information from multiple sensors across a large number of data consumers. This common operating picture provides seamless integration of sensor capabilities for planning and preemption, integrated force management, and effective deployment of systems.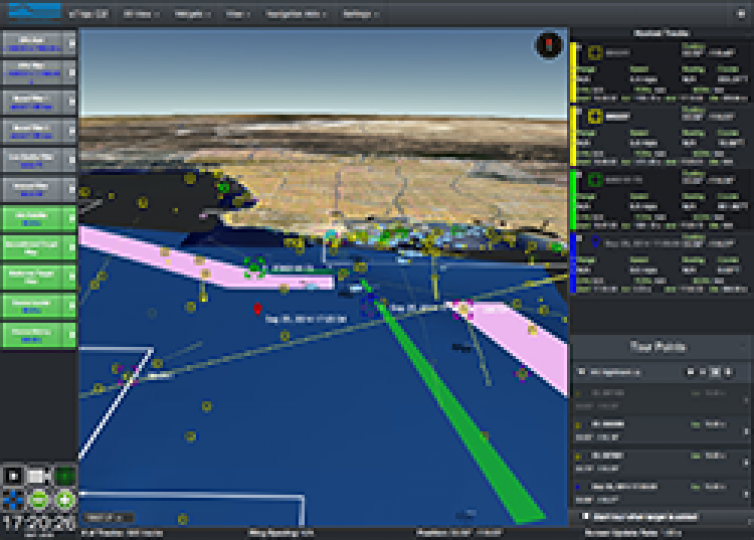 Wide-area performance, designed for global integration of many sensors, generating high fidelity track rates
Real-time analytics and forensics and unmatched sensor synergy
Render pipeline accelerates identification of potential threats
Simultaneous processing & display of maritime, land, and air targets
Equipment described herein requires U.S. Government authorization for export purposes. Diversion contrary to U.S. law is prohibited.